Description
Main functions:
AH Afterheating/thermostat
Password protection
LOAD Tank heating
OCEM Collector emergency shutdown
OCCO Collector cooling
OCMI Collector minimum temperature
OCFR Antifreeze
OTCO Tube collector
PUMP Pump control mode
OSYC System cooling
OSTC Tank cooling
MAN Manual mode
BLPR Blocking protection
OTDI Thermal Disinfection
UNIT C-F switch
BEEP beeper fault warning
Memory function
Screen protection
Trouble checking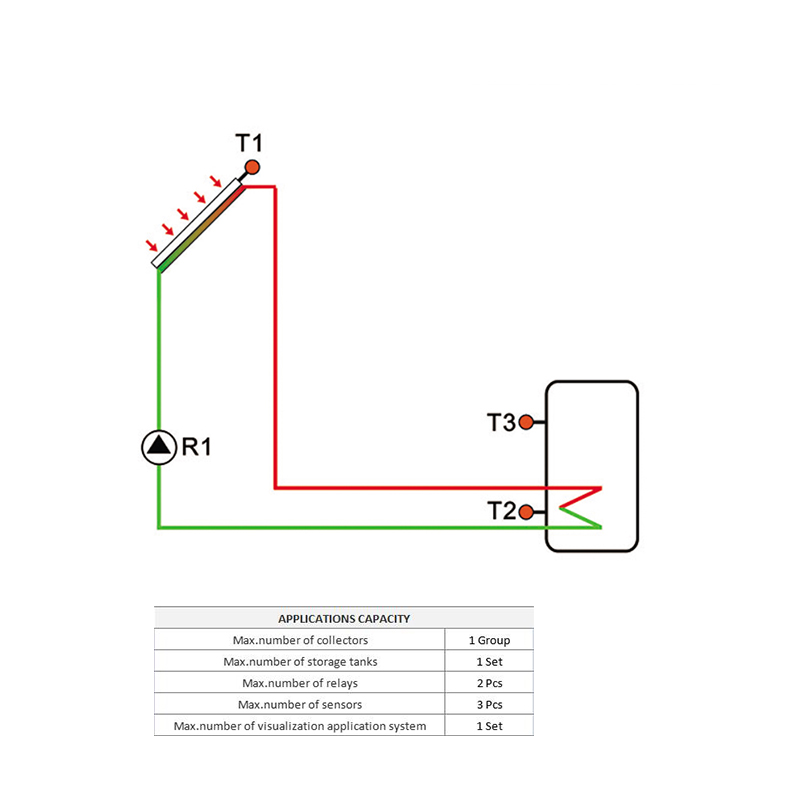 Main technical data:
Size of Controller:178mm x120mm x43mm
Power supply:AC100-240V50-60Hz. .
Power consumption: < 2.5W
Accuracy of temperature measuring: ± 0.1oC
Range of collector temperature measuring: -10oC ~220oC
Range of tank temperature measuring: 0oC ~110oC
Suitable power of pump: 1 pump possible to be connected output power < 300W .
Suitable power of HK (backup heating): 1pc ˂500W .
Inputs: 3 sensors
1pcs*Pt1000 sensor (≤500oC) for collector (silicon cable≤280oC)
2pcs*NTC10K B3950 sensor (≤ 135oC) for tank (PVC cable ≤105oC)
Outputs:2 relays for circulation pump and backup heating
Ambient temperature:-10oC ~ 50oC.
Water proof grade: IP41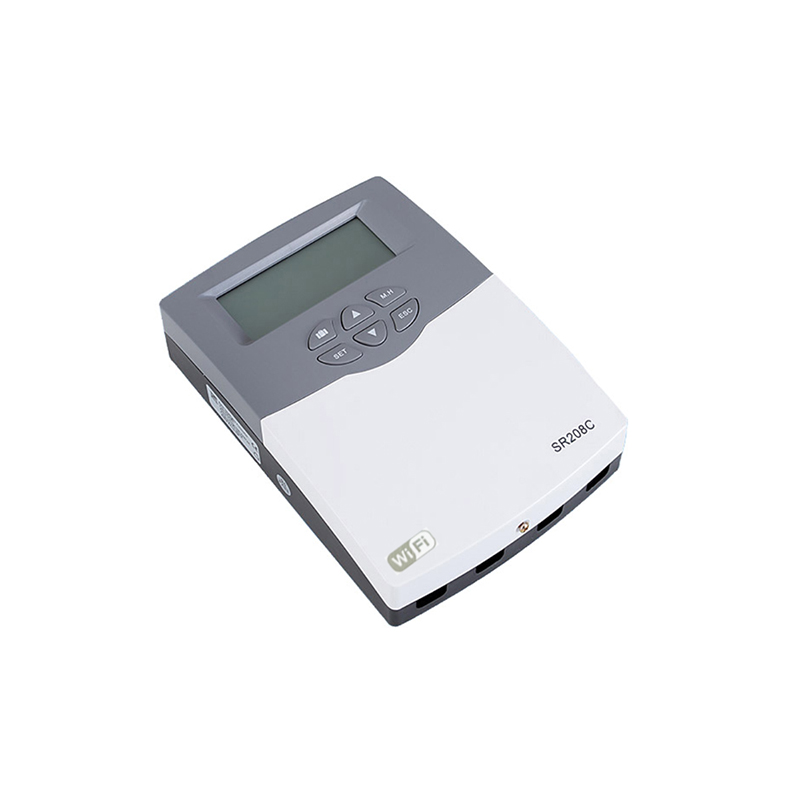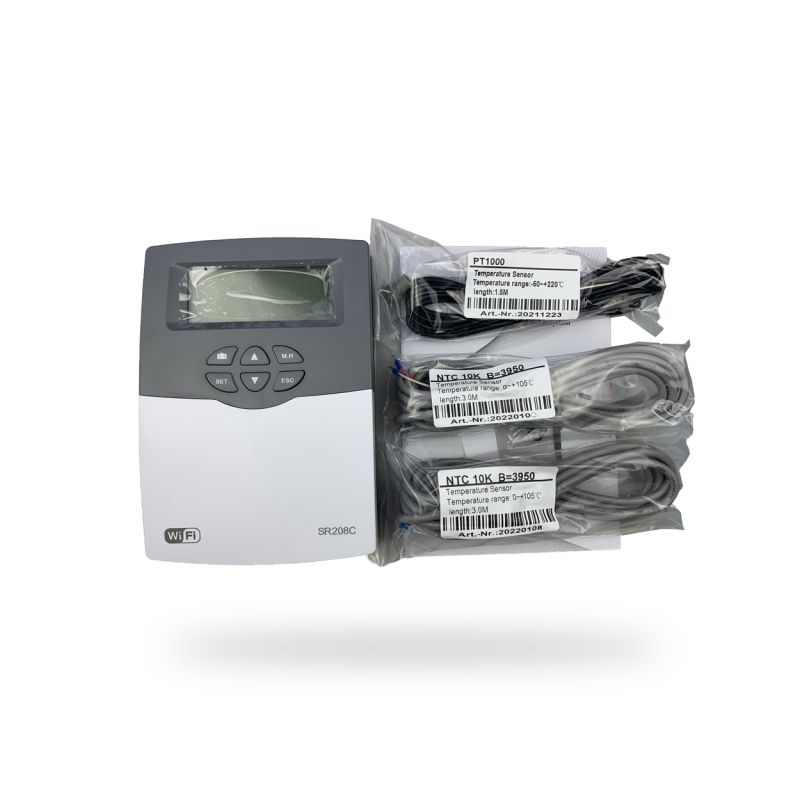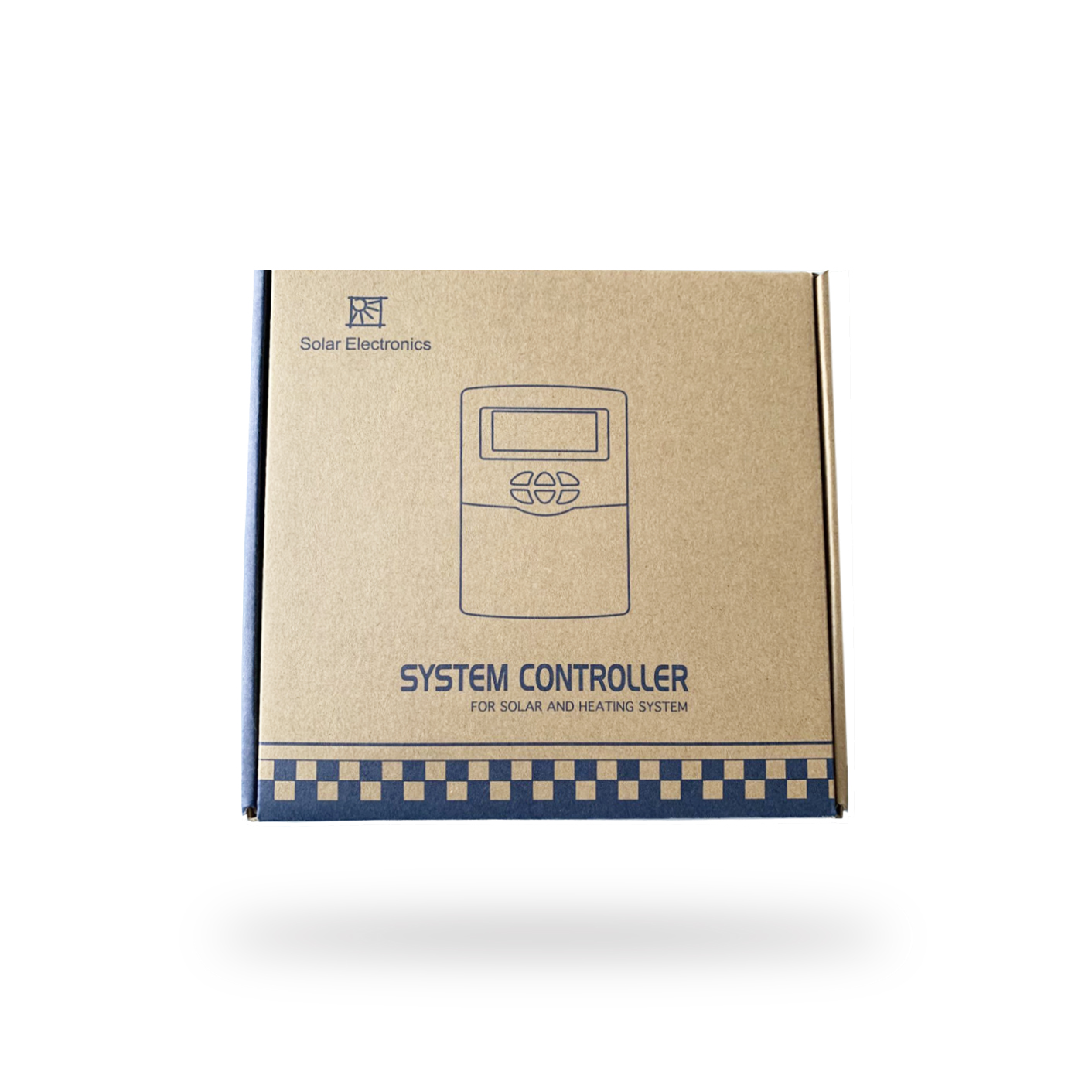 More information about this SR208C conroller, pls contact us to send you the latest manual.