Description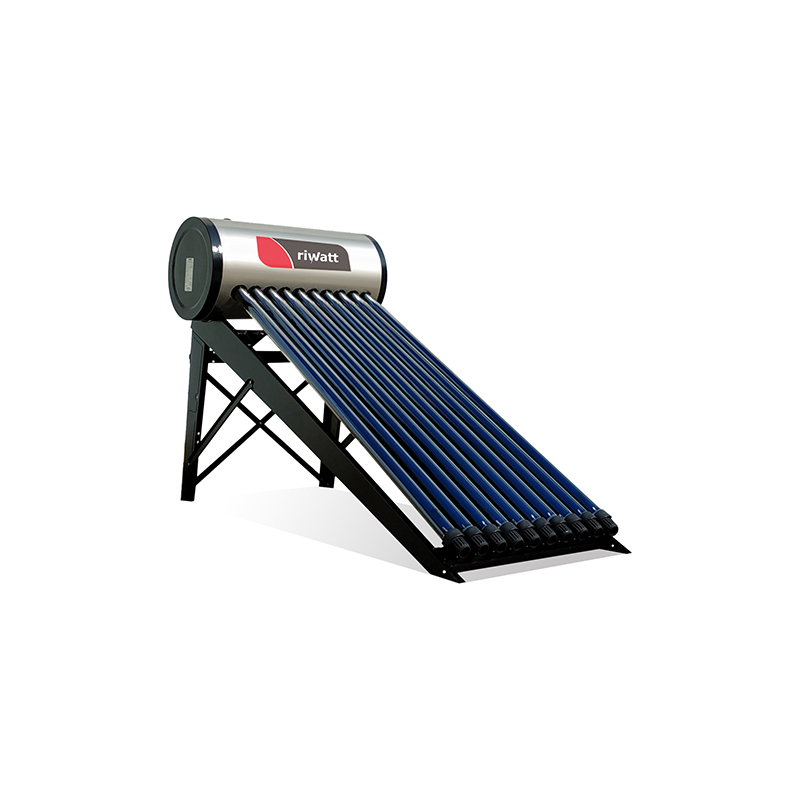 Integrated Solar Water Heater
Model:
Solar Vacuum Tube
Aperture Area
Gross Area
Capacity
Item No.
Qty /

【

pcs

】

Size /

【

mm

】

【

M

2

】

【

M

2

】

【

L

】

PRO-100L
10
Φ58 X 1800
0.94
1.546
100
PRO-150L
15
Φ58 X 1800
1.395
2.319
150
PRO-200L
20
Φ58 X 1800
1.874
3.092
200
PRO-300L
30
Φ58 X 1800
2.811
4.632
300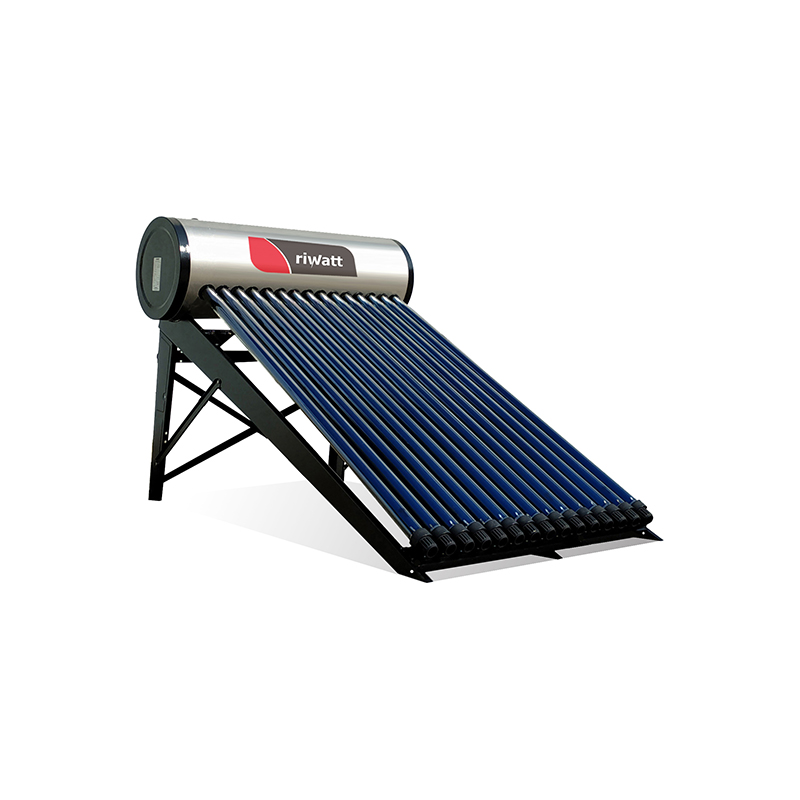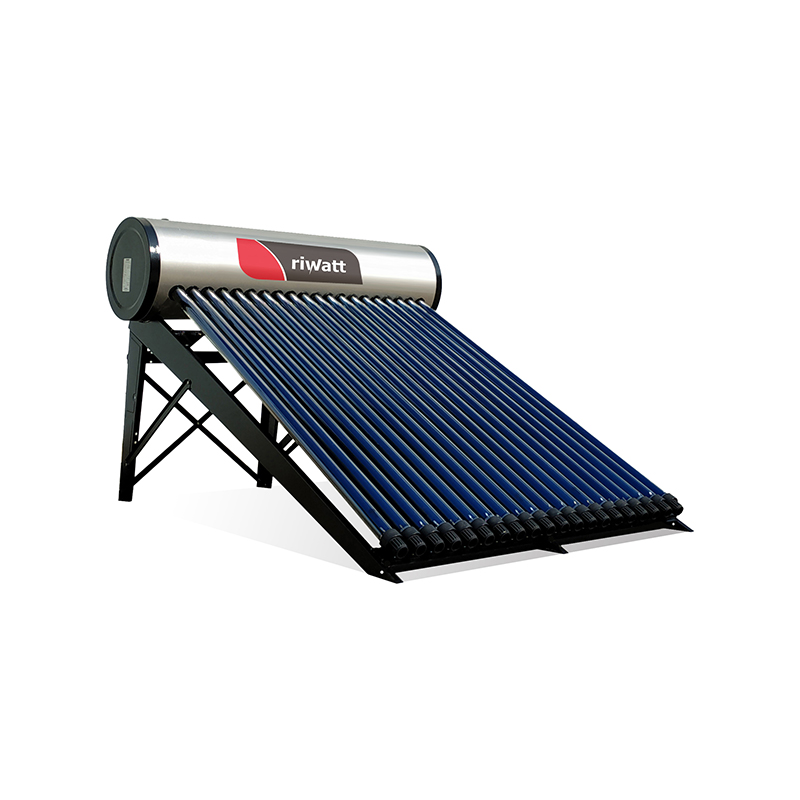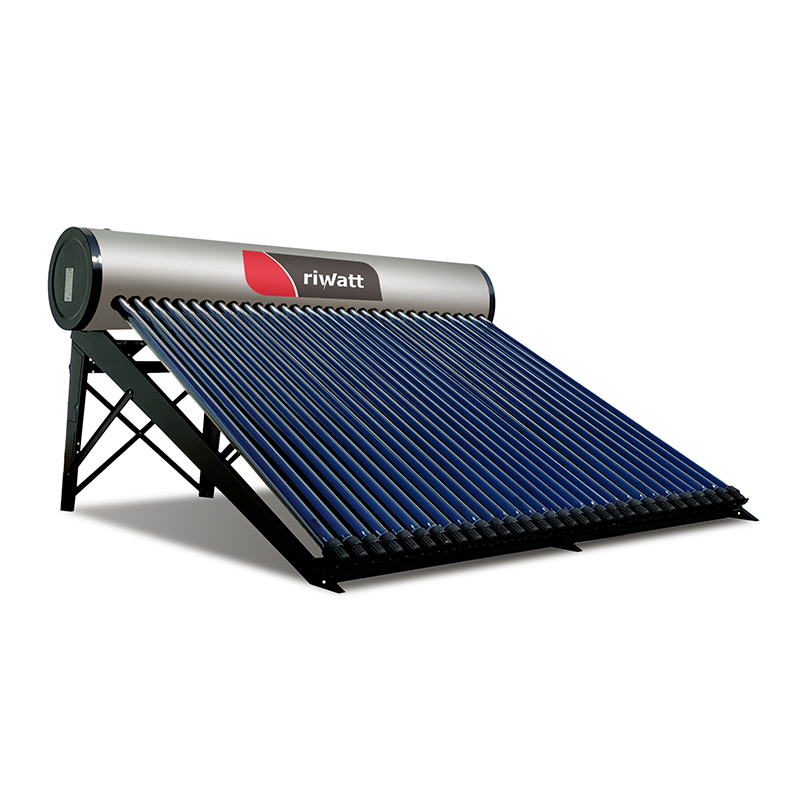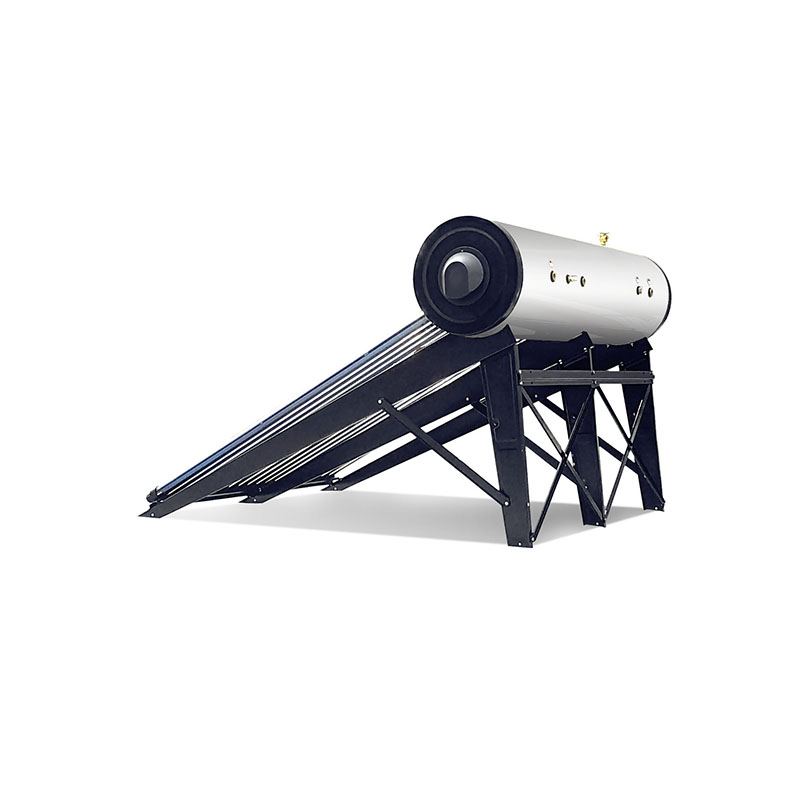 Integrated Solar Heater Working Principle:
The solar collector collects light energy through the AL/N/AL/SS/CU coating,and converts light energy into heat then stores heat energy in the insulated water tank through a heat pipe, it relies on the thermosiphon principle for natural circulation heating of the water tank. The tank is enclosed pressurized which provides high pressure hot water.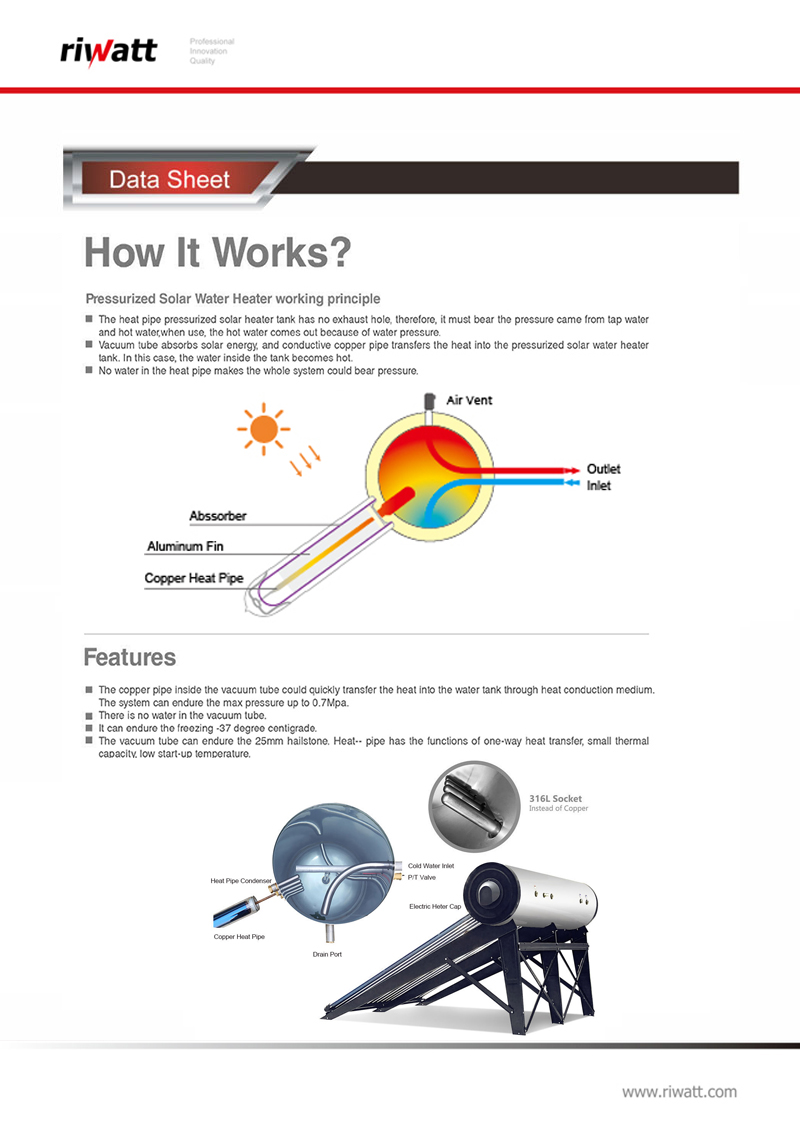 IRONMAN PRESSURIZED SOLAR WATER HEATER (HEAT PIPE)
1
Model
IRONMAN-SERIAL
2
Water Tank
3
Material of Outer Tank Shell
High Quality Stainless Steel Plate
4
Material of Inner Tank Chest
Food Grade SUS304-2B SS
5
Water Tank Diameter
【360/470 mm】
6
Water Tank Insulating Layer
High Density Polyurethane,【55mm】
7
Vacuum Tube
8
Tube Structure
All-Glass Double-Tube Co-Axial Structure
9
Glass Material
High Borosilicate 3.3 glass
10
Tube Size
58*1800mm * 24 Tubes
11
Coating Material
【Cu/SS-ALN(H)/SS-ALN(L)/ALN】
12
Sediment Method
Tri-Element Magnetron Sputtering Plating
13
Absorb Ratio
0.93-0.96> 92% (AM 1.5)
14
Emission ratio
0.04-0.06(800C±50C)
15
Heat Pipe
16
Heat Pipe Material
TU1 Copper
17
Heat Pipe Condenser Size
【Ø14mm Diameter】【80mm Length】
18
Heat Pipe Body Size
Ø8mm Diameter
19
Riwatt Heat Pipe Pocket
【316 STAINLESS STEEL】
20
Heat-Transfer-Fins
Premium Complete Type (Super Model)
21
Max.Working Temp
-37 ~250C
22
Start-up Temp. of Heat Pipe
<=30C
23
Working Pressure
0.7Mpa.
24
Testing Pressure
1.2Mpa.
25
Daily Efficiency
55%
26
Heat Pipe Material
TU1 Copper
27
Bracket
28
Bracket Material
Stronger Stainless Steel or Galvanized Steel
29
Bracket Angle
27°
30
Bolts & Nuts
Stainless Steel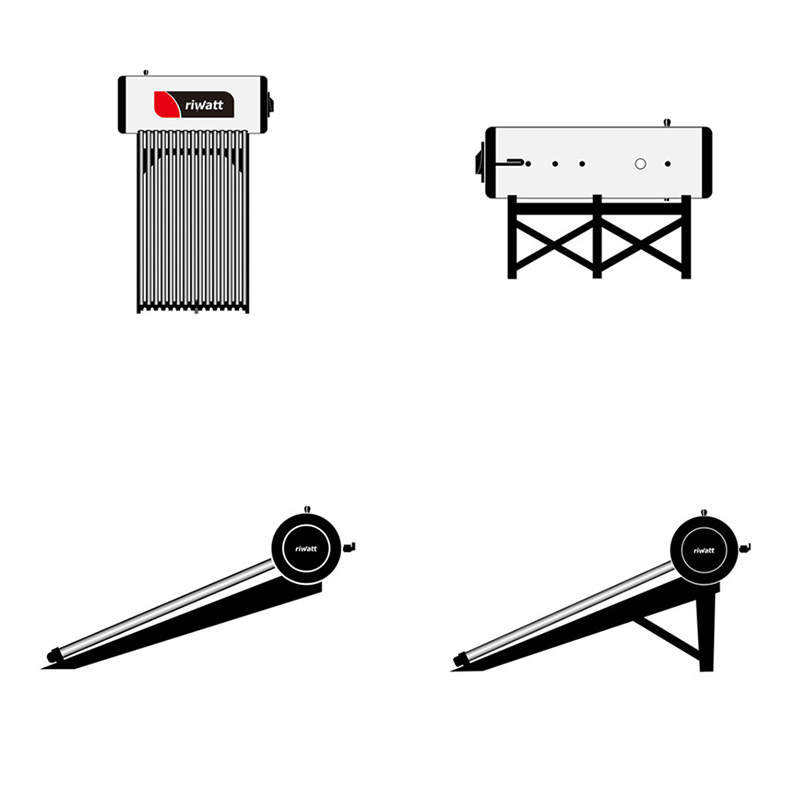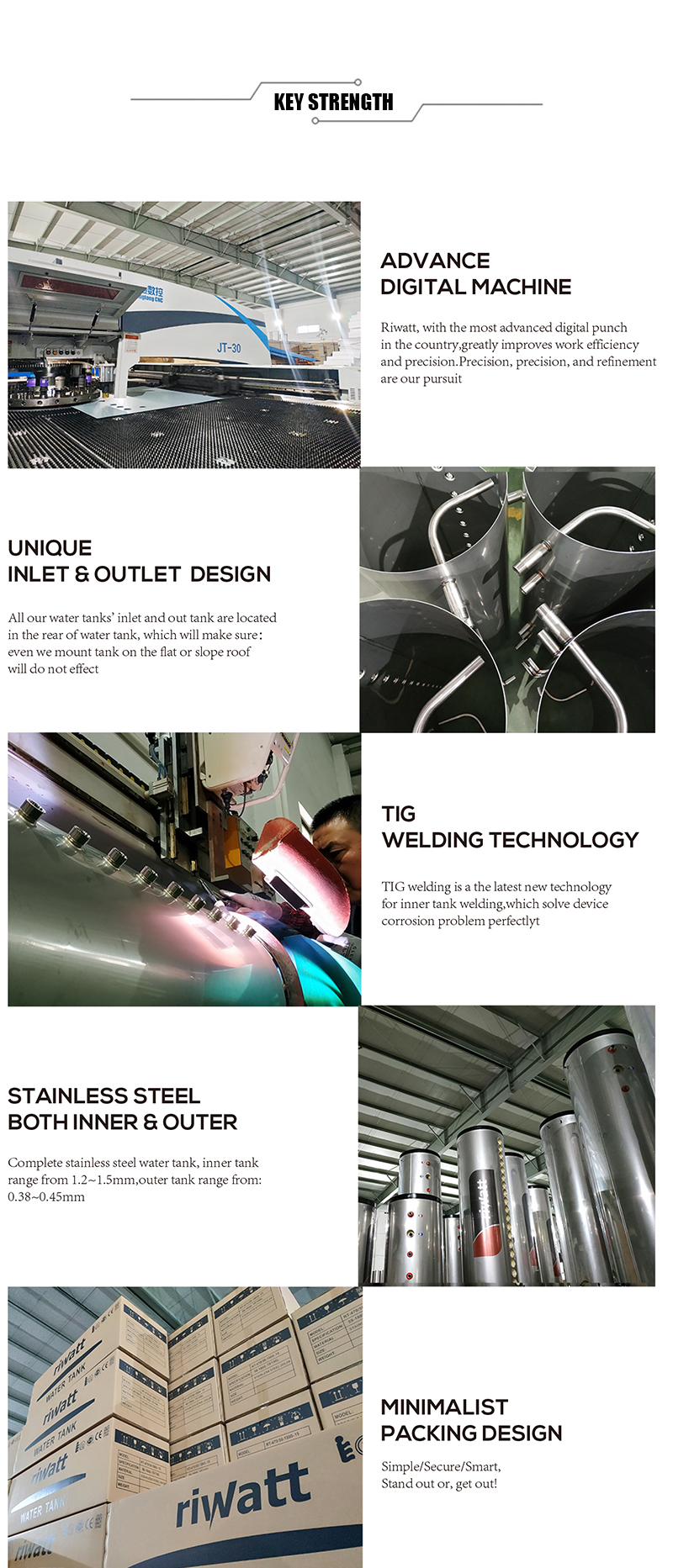 Integrated Solar Heater Characteristics
1. The natural circulation is actively carried out by the principle of thermosyphon, meanwhile pressure of the hot water is large and equal to the running water pressure.
2. The water tank is a pressure-bearing structure, with a test pressure of 1.2Mpa and a working pressure of 0.7Mpa. The inner tank material is food grade stainless steel SUS304 or 316L, by fully automatic argon arc welding and double-sided argon gas protection. Inner tank can be used for more than 15 years.
3. The solar water tank is insulated with polyurethane having independent bubbles and foaming density,36KG/m3. resulting in less than 2 °C temperature drop of hot water within 12 hours.The temperature can maintain at 25 ° C for 24 hours, and it was not deformed for a long time.
4. The solar heat pipe is a phase change heat transfer design so the heat energy start-up is very fast. When heat pipe absorbs lignt under sunshine, the temperature can reach 222 ° C, resulting in providing high temperature hot water. The system uses double-layer solar vacuum tube with AL/N/AL/SS/CU coating, absorption rate >92%, reflectivity<8%. and service life 15 years.
Integrated Solar Heater Warranty
Water tank Solar vacuum tube and bracket: 5 years